And no. I'm not talking about the coming of Jesus. I mean the end of high school. In 5 months 13 days, I will graduate from high school. This realization hits me pretty often. Usually when the thought of "I love my friends...I'm so lucky to be here with these people." pops into my mind, it is quickly followed by "Will I see them again?".
I'm not good with change. Everyone who knows me knows that. This is a HUGE change. I don't even know where I'm going to school. I have been praying for the Lord to give me guidance because I have given up. I don't know where I'm supposed to go. Tina is going to Florida, and although I want to follow so badly, chances are slim. But I don't want to stay here...but yes, I do. I'm afraid to go anywhere else. This is all I know. *sigh* I'm gonna stop talking about this now, because it makes me antsy.
Last night, I spent the evening at Tina's with a few other fellow castmates. We watched a movie, old choir shows, and looked at old pictures. Really, we didn't do anything. We talked about...everything. I ate a tangerine (er...my bad, bushmeat.) and got it all over my poor Lorax shirt. It was one of the best nights in a long long while. On the ride home, I was singing along to Christmas music when I started crying. Not hard core crying...just the "I'm blessed. Oh. I am blessed." kind of crying. Because it's true... I love it.
Like Thanksmas. Had it not been super late when the last people left, I would've had the same reaction. Oh Thanksmas was wonderful... They say a picture is worth a thousand words. I think I'll let the pictures speak for how amazing it was...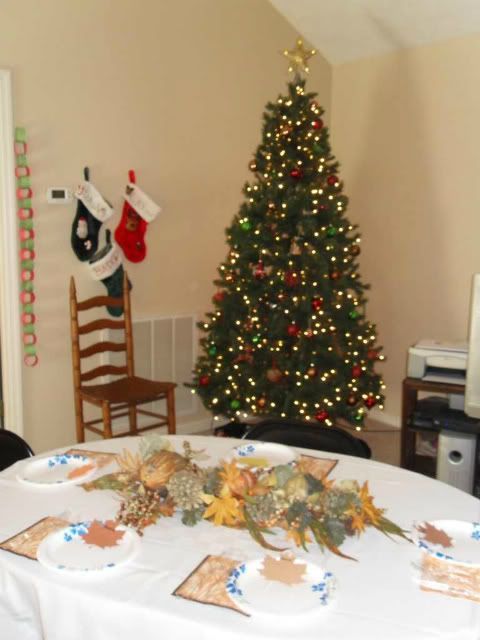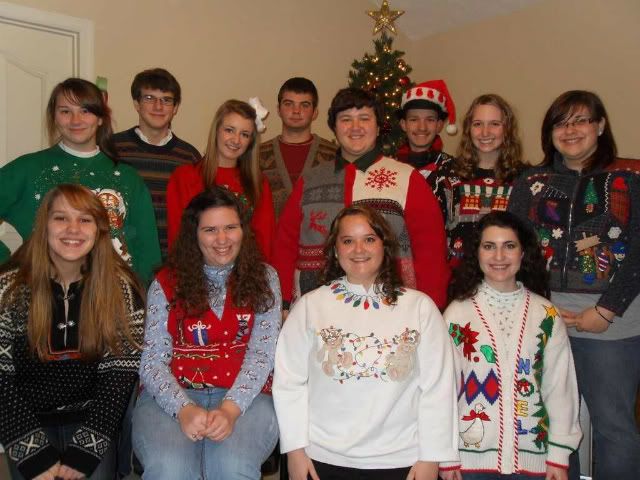 ANd that's just a snippet of the awesome.